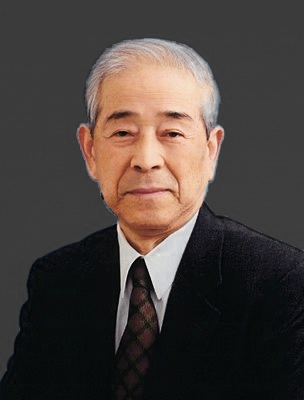 Zuio H. Inagaki, Professor Emeritus, Ryukoku University, was born in Kobe in November 1929. After graduating from Kobe City University of Foreign Languages (B.A.), Ryukoku University (M.A.), and the School of Oriental and African Studies, University of London (Ph.D.), he became Lecturer in Buddhism at the School of Oriental and African Studies in 1969 and remained in that position until 1981. He then returned to Japan to work as Professor at Ryukoku University until 1998. He was appointed to Numata Professorships at the University of California, Berkeley (1985), University of Hawaii at Manoa (1989) and Leiden University in the Netherlands (1992). He has been President of the International Association of Shin Buddhist Studies since 1993.
Apart from his life-long association with, and study of, Pure Land Buddhism, he also has experience of Zen and has complied a Dictionary of Zen terms.
Professor Inagaki has produced many important reference books and dictionaries and translated several key Buddhist texts into English. He is a well-known and popular teacher of Shin Buddhism in the English-speaking world. He is leader of Horai Association International. He is also the web-master of Amida Net, a comprehensive website of Pure Land Buddhism, which contains, in its eight sites, translations, articles, Pure Land mandalas, glossary, and various information relevant to Shin Buddhist activities.